About Us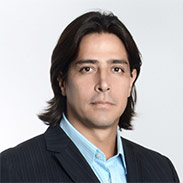 Hector Cataño
President
(305) 428-2708
hcatano@cornerstone-ir.com


Eric Velazco
Commercial Associate
(305) 428-2708
evelazco@cornerstone-ir.com

Cornerstone International Realty
Cornerstone International Realty is a boutique commercial real estate firm specializing in the South Florida market and located in Doral, FL.
We count on over 14 years of experience helping customers with their commercial real estate needs. Our team has dealt with 1 million square feet of commercial space in the last three years.
Trust your real estate needs to our team of knowledgeable and bi-lingual deal makers.
Mission Statement
"Profit is what drives people to invest, our experience and integrity is what makes it happen."
Schedule a Meeting
Schedule a consultation today and let one of our expert dealmakers help you with selecting a property for purchase/lease or with preparing your property for the sales/leasing process. Completely confidential and located in the heart of the commercial real estate center of South Florida, our team will help make your transaction a success. Get started today, schedule a tour now!