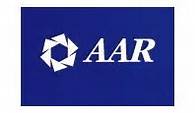 Doral, FL (May 16, 2013) — Cornerstone International Realty – the brokerage team of Frank Trelles and Hector Catano – today announced the closing of 7100 NW 12th Street, Miami FL. The 40,000 SF warehouse was leased by AAR for a period of seven years. The tenant is using the space as additional storage. The warehouse is owned by Peter Lawrence.
Frank Trelles Executive VP and Hector Catano President represented the tenant in this transaction. AAR is one of the largest aviation repair shops in the country.
"It was a challenge finding space close to the airport." Trelles added. "Warehouse space close to the airport is very hard to find in today's market."  Aviation repair companies need to remain close to the airport to provide quick service to their clients. Hector Catano added "We have represented many aviation companies over the years. We have a good understanding of their business, which allows us to better assist them in meeting their needs."
The landlord was represented by Ron Berger of CBRE.
For more information about this deal contact Frank Trelles at 786-302-1223.
About Cornerstone International Realty.
Cornerstone International Realty of Doral, Fla. – offers world-class brokerage, property management, and asset management services to a prestigious roster of corporate, private, and institutional owners and investors. CIR maintains a major presence within the market by representing landlords, tenants, buyers and sellers.