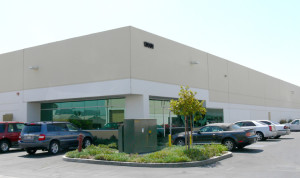 Doral, FL (June 28, 2013) — Cornerstone International Realty – the brokerage team of Frank Trelles and Hector Catano – today announced the closing of 3411 NW 72nd Ave, Miami FL. The 18,500 SF showroom owned by Prologis, was leased by Office Furniture Warehouse for a period of five years. The tenant is using the space as a showroom. Frank Trelles Executive VP and Hector Catano President represented the landlord in this transaction.
"It was a challenge finding a tenant for such a large showroom space. Companies in the tile, kitchen cabinets and furniture industries have been downsizing to smaller showroom space." Trelles added. "With the airport office/warehouse markets being so hot, it was a great decision for Office Furniture Warehouse to lease the space. Hector Catano added "OFW has position themselves to become the largest distributor of office furniture in this booming market."
For more information about this deal contact Frank Trelles at 786-302-1223.
About Cornerstone International Realty.
Cornerstone International Realty of Doral, Fla. – offers world-class brokerage, property management, and asset management services to a prestigious roster of corporate, private, and institutional owners and investors. CIR maintains a major presence within the market by representing landlords, tenants, buyers and sellers.